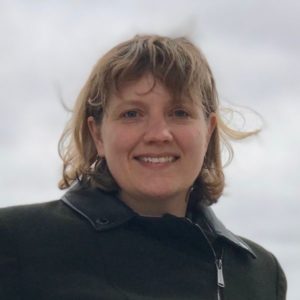 Melinda Holmes
President
Melinda Holmes is a peacebuilding specialist, writer and strategist focusing on gender and political violence. At the International Civil Society Action Network (ICAN) she directs the Women's Alliance for Security Leadership (WASL), which brings together more than 60 independent women-led civil society organizations in 30 plus countries working to prevent violent extremism and militarism. A 2016-2017 Visiting Fellow at LSE's Centre for Women, Peace & Security, Holmes also previously worked with The Carter Center, where she advised on the engagement of religious and traditional beliefs, actors, and communities in advancing peace and human rights. Holmes graduated with a Master's in international affairs from The Fletcher School of Law and Diplomacy, focusing on the gendered and religious dynamics of conflict and peacebuilding.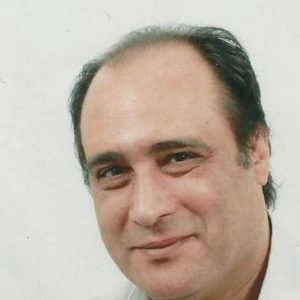 Ossama Soffar
Board Member
Ossama Soffar is an Egyptian journalist, novelist, researcher, content creator and film critic with 20 years of experience. Soffar specializes in theatre, arts, culture and entertainment news and features. He has a proven track record working for a number of international online and print publications and news agencies, and creating reports and documentaries. His articles and documentaries have appeared in Al Jazeera Media Network, Anadolu News Agency,  The New Arab, and Akhbar Elyoum newspaper.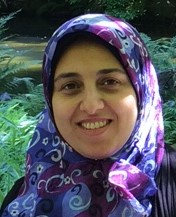 Dalia Yousef
Board Member
Dalia Yousef is an Egyptian researcher who lives in New York City since September 2014. Currently, she is studying at the International Migration Studies Program, the Graduate Center, CUNY – City University of New York. Yousef holds a master's degree in Journalism and Mass Communication from the American University in Cairo (AUC); her thesis tackles how religious minorities utilize the internet to address their hybrid identities. She assisted and engaged in many research projects including Mapping Digital Media: Egypt – Open Society Foundations, Public Service Broadcasting: Egypt Country Report, Panos Paris Institute (IPP) and Mediterranean Observatory of Communication (OMEC) Consortium and The Project on Immigration and Higher Education (PIHE), CUNY. She worked with MADA Foundation for Media Development, in 2014, to conduct a two-part (unpublished) research exploring perceptions, representations, and modes of solidarity among Egyptian women after the Egyptian revolution. For several years, Yousef worked at islamOnline.net (a bilingual website operated between 1999 – 2010). She held various positions in the website's social and cultural sections and founded its special page focused on European Muslims in 2006. Yousef is the author of taglyat el adyan ala al internet (or Manifestations of Religions Online) issued by the Digital Literacy Series, the Egyptian Cultural Palaces Authority in 2012. She contributed to multiple research and journalistic platforms addressing the issues of cyberactivism, women issues, democratic transition, and media diversity.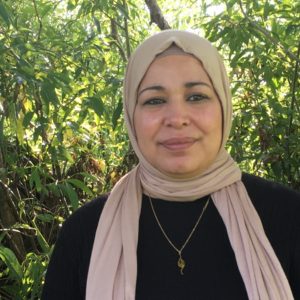 Kawther Alkholy
Executive Director
Kawther is the Executive Director for Women for Justice Foundation (WJF). She previously worked as Production Manager at Al-Qazzaz Foundation for Education and Development (QED) in Toronto, Canada. Alkholy was co-founder of Noon Center for Women and Family Issues, which was based in Cairo (2012-2015). She was awarded the Award for Best Media Production on Arab Women in 2015 from the Arab Women Organization. Alkholy also worked as a program manager at the Regional Center for Mediation and Dialogue (2015-2017). She has experience in journalism and online campaigning through her work in IslamOnline.net as a Managing Editor for the society section. Alkholy participated in the launch of the Alexandria Declaration for Women's Rights in Islam (known as Al-Azhar document for women's rights) and in designing the "Information and Communication Strategy for Egyptian Family" in cooperation with the Mada foundation.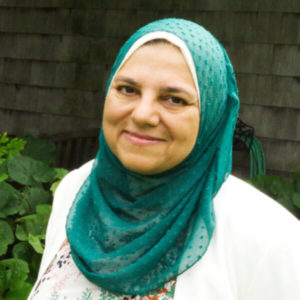 Dr. Mona Younes
Dr. Mona Younes is specialized in the field of 'Education in
Emergencies' as well as 'Online Education'. She has finished her
Master's Degree in Online Education from the University of Southern
Queensland, before moving to Lancaster University to acquire a PhD in
'Education and Social Justice'. Mona's focus, research and
expertise crystalizes around the educational needs and challenges of
refugees, specially refugees in developing countries and the potentials
of blended and online learning, to improve their lives. Mona worked with
a long list of international organizations, e.g. UNICEF, UNHCR, War
Child Holland, Plan International, in projects and research assignments
related to the education of refugees in displacement settings, but
investigating the challenges and potentials of EdTech to empower
marginalized populations and/or improve the efficiency of the
educational systems.
Mona worked for over 15 years in the educational sector in different
Arab countries. She started as a teacher, then teacher trainer, then
head of department, and Senior e-Learning Specialist. During her long
career, she founded online learning and training departments, managed
large-scale educational projects, and worked with schools, ministries,
academia and the private sector.
Her expertise ranges from teacher training, curriculum design, setting
professional development strategies and plans, supervising and mentoring
school leaders and administrators, designing online courses, educational
repositories and online educational curriculum, conducting educational
research and developing evaluation and monitoring reports.
Linkedin:  https://www.linkedin.com/in/monayounes1/
Website: monayounes.com
Blog: monayounes.blogspot.com